Oregon Timber plans expansion and jobs boost in Selkirk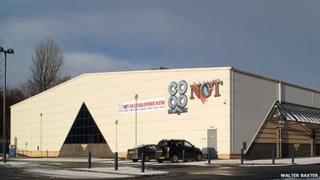 A Selkirk timber company's expansion plans could lead to the creation of about 50 new jobs.
Oregon Timber has applied to Scottish Borders Council to expand into a former home furnishing store near existing premises.
The company, which manufactures timber frames, wants to acquire the former Co-op NGT in Dunsdalehaugh.
It has applied to change its use from "retail" to "timber manufacturing facility".
The furniture and electrical store closed last summer with the loss of 12 jobs.