Gavinton housing bid gains approval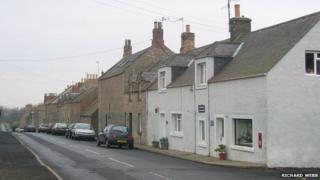 Plans for a sizeable housing development on the edge of the Berwickshire village of Gavinton have been given approval.
There had been a number of objections received to the plan described as a "disproportionate expansion".
The RM and JS Partnership wants to build 54 homes on land south of the Old Manse in Gavinton near Duns.
The project would see a mix of single-storey, one-and-a-half and two-storey properties.
Objections had been received from 19 different addresses.
Concerns included increased traffic, the density of the proposed development, impact on views and trees, and road safety.
Planning officials were, however, recommending that the project was given the green light and councillors took their advice.