MSPs scrutinise Dumfries and Galloway petition issues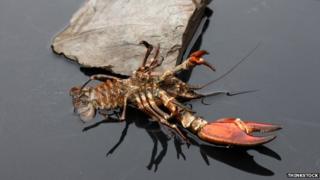 Holyrood's public petitions committee has looked at how to take forward three issues raised during its visit to Dumfries.
Flood defence proposals, meat processing regulations and marine protection laws were considered for a second time by MSPs.
The committee first considered the three petitions during a meeting held in Dumfries in February.
It has now looked again at how it can progress them.
The first petition asked for a review of the environmental regulations governing meat rendering plants in Scotland, which, it was claimed, put them at a disadvantage with competitors south of the border.
The second called for a relaxation of the rules on trapping American Signal Crayfish which have affected angling waters at Loch Ken in the Stewartry.
The final petition was in opposition to a Dumfries and Galloway Council proposal for a flood prevention scheme at the Whitesands in Dumfries.