Dumfries over 100 years: Time and Again exhibition opens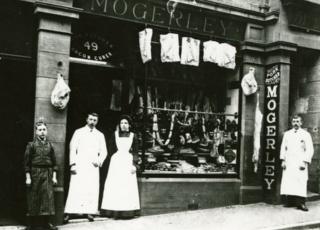 A new exhibition will reveal the changes to Dumfries over the last 100 years.
Old photographs of popular town shops will go on display alongside pictures of how they look today.
Street scenes through the years will also be shown at "Time and Again", which opens in the old Bakers Oven shop on Saturday.
The organisers have worked with Ewart Library Local Studies to produce the exhibition which runs for a week.