Protection pledge for Scottish Borders cultural services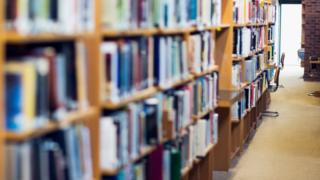 Scottish Borders Council has said its cultural services like libraries and museums will be protected when they are transferred to a charitable trust.
They are being merged with the Borders Sport and Leisure Trust on 1 April.
The new expanded trust will be called Live Borders and have a turnover approaching £12m-a-year.
The local authority said the services would all remain free but that they were looking at different ways of delivering "more for less".
"We know that these services are really important to the public," said councillor Vicky Davidson.
"The people value their museums and their libraries and their art galleries and arts events.
"They value them even if they don't always go to them."
She said it was important for the region that the services could "continue to flourish".
'Imaginative ways'
"We are in difficult times financially but we have been able to protect these services," she added.
"One of the main impetuses of this move as is that we think we can do more for less and therefore we are going to be able to protect these services."
Live Borders chairman Peter Duncan said people would see "very little difference" in the short term.
"In the long term we see ourselves as being able to deliver better services," he said.
"We want to improve on what we already deliver across the Borders - perhaps provide it in some new and imaginative ways."
Chief executive Euan Jackson said it would be important to get more people attending events and using services.
"Our challenge will be absolutely to get more people to participate in cultural services and take advantage of cultural services," he said.
He said they had experience of that effort in the sports sector.
"Hopefully the real benefit to the cultural services will be our ability to bring the services that are provided there to a much greater audience," he added.