Man jailed over Eaglesfield motorway drug haul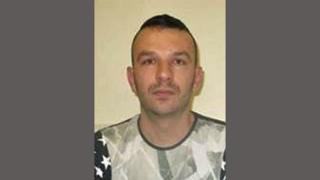 A man caught with cocaine with a street value of £240,000 on the A74(M) in Dumfries and Galloway has been jailed for three-and-a-half years.
Eduard Duli admitted being concerned in the supply of the drug and attempting to pervert the course of justice.
The 26-year-old Albanian was caught when police stopped a car near Eaglesfield in November last year.
He was told at the High Court in Edinburgh that he was likely to be deported after his jail term.
Duli had entered the UK illegally just over a month before committing the offence.
When police stopped a hired Mercedes he was travelling in through southern Scotland, he claimed he was a 28-year-old Italian called Domenico Vinci and handed over false documents.
Admitted involvement
During a search of the vehicle, more than a kilogramme of high-purity cocaine was discovered along with almost £2,000 in £20 notes.
Some of the drugs were hidden in a bag near the car's battery.
Duli ultimately went on to reveal his true identity and said: "I'll take responsibility. I'll do the time."
Defence counsel George Gebbie said: "Albeit he initially lied to the police he very quickly admitted his involvement and his full involvement."
A judge told Duli through an interpreter at the High Court in Edinburgh: "You hired the car and travelled with it towards Glasgow acting as a courier."
Lady Scott said that after admitting his identity, Duli had co-operated and had pled guilty.
She told the first offender that he would have faced a five-year jail sentence but for his plea.
The judge told him: "You know you are liable to be deported upon your release."