£50,000 haul taken in Lochfoot house break-in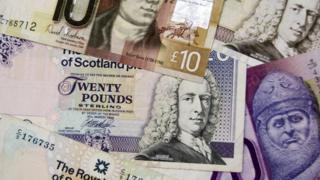 Thieves have made off with cash and jewellery worth more than £50,000 in a break-in at a house near Dumfries.
Police are investigating the incident at a property near the village of Lochfoot between 4 and 6 April.
A "large amount" of cash and a number of expensive items - including a Ebel gent's gold watch worth more than £20,000 - were taken.
Other goods taken included diamond rings, bracelets, chains and gent's cufflinks.
Det Con Martin Lumsden said: "This break-in appears to have happened some time between Monday and Wednesday of last week.
"We are asking for the community in the Lochfoot area to get in touch if they saw or heard anything suspicious, however small or insignificant it might have seemed at the time, to let us know on the 101 number.
"Sightings of anything suspicious over this period, or even in the days before the break-in might help us catch those responsible."