Dumfries and Galloway rural transport opinions canvassed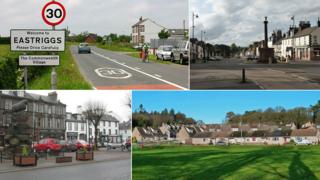 Public surveys are aiming to find out how to improve transport services in four parts of Dumfries and Galloway.
The South West of Scotland Transport Partnership, SWestrans, is seeking views from Thornhill, Eastriggs, Dunragit/Glenluce and Beattock/Moffat.
It comes after recent cuts to many bus services across the region.
Each study is aimed at "identifying and understanding" transport problems which affect the area involved and the surrounding communities.
Councillor Tom McAughtrie, who chairs SWestrans, said: "A reliable transport network is vitally important in rural areas such as these, not only for local residents commuting, but also to attract much needed investment to revitalise the local economy.
"Through this public consultation, we want to find out from local communities themselves what issues they face on a day to day basis when travelling around, from and to the region.
"We need as many views as possible."
The surveys will be available for completion until 27 May.