Thornhill police hunt skin care product thief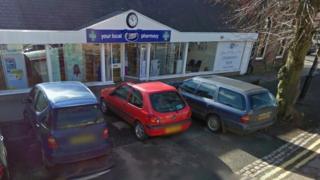 Hundreds of pounds worth of skin care products have been stolen from a Boots pharmacy in the south of Scotland.
The incident happened at the pharmacy on East Morton Street in Thornhill sometime between 09:00 and 09:30 on Thursday.
Police said the Boots No 7 products were worth more than £800.
They are trying to trace a man of "dishevelled appearance" seen in the shop at the time wearing a hooded top and New Balance training shoes.
PC John Carter said: "This is a large scale theft and basically a number of shelves in the shop have been cleaned out.
Anyone with information should contact police.