First fairytale festival to be held in Selkirk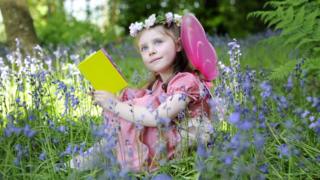 A festival of fairytales, inspired by the books of Andrew Lang, is to be held in his Borders birthplace.
The event will take place in Selkirk from 21 to 23 July.
Lang was born in the town in 1844 and produced 12 books of fairytales and stories from around the world.
The festival is being staged at The Haining, the mansion house and estate which was one of his boyhood haunts. A theatre performance of a piece inspired by Lang's work is also planned.
There Be Fairies will be performed by the Borders Youth Theatre and directed by John Haswell.
Children attending are invited to come dressed as a fairytale character with story-telling, puppet shows and other activities on offer.
Older visitors can attend a talk by keynote speaker Dr Lizanne Henderson about the historical context surrounding Lang's writing.