Dumfries learning centre plans put on display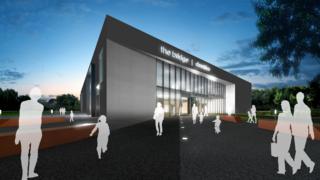 A series of public consultations is being held on plans for a specialist education centre in Dumfries.
The facility, named The Bridge, is to be built on land at the King George V sports complex.
It is part of a wider multi-million pound schools modernisation programme in the town.
It will offer specialist higher academic and vocational studies and will also incorporate a support service for pupils with behavioural issues.
The unit will also provide learning opportunities for the wider community.
The consultation events take place on Wednesday at Maxwelltown High School and St Joseph's College until 20:00 and Thursday at Dumfries Academy and Dumfries High School - also between 10:00 and 20:00.