Public views sought on Galloway Glens heritage plan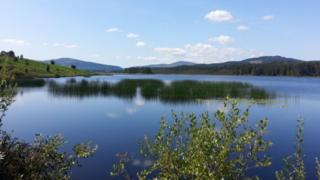 The public are being asked for their ideas to help "reconnect" locals with the Ken Dee Valley in Dumfries and Galloway.
The call is part of the Galloway Glens Scheme, which aims to protect and enhance the valley, stretching from Carsphairn to Kirkcudbright.
The Heritage Lottery Fund (HLF) has also pledged £2.7m for the project.
Locals are being urged to submit their suggestions via the scheme's website before 2 September.
Dumfries and Galloway councillor Colin Smyth, said: "This project will really enable local communities to be more engaged in land management in our region and I would urge anyone with ideas for projects to put forward their proposals."
A range of free workshops will also run for local residents to get involved in the project.