Scottish Borders children's services action plan drawn up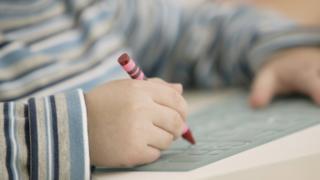 An action plan has been drawn up for children's services in the Borders after mixed results in an inspection.
The Care Inspectorate identified a "number of areas for improvement" in provision in the region.
A report on Scottish Borders Council's response has gone before the local authority.
An improvement plan to tackle the key issues raised is being taken forward and councillors will be updated on its progress within a year.
Inspectors looked at services for Borders children, young people and families last winter.
Out of nine key indicators, four were rated "good", one "very good" but four were only "adequate".
Improvement areas
The report was clear that there were "no immediate concerns that children or young people were at risk".
However, inspectors identified a number of areas for improvement including:
development of a partnership quality assurance framework
improving processes and recording including the use of chronologies and risk assessments
developing a sexual exploitation strategy
reviewing the links between the child protection committee and critical services oversight group
further progressing self-directed support
development of a parenting strategy
An improvement plan is now being "actively progressed" with the aim of addressing the issues raised.