Ecolab buys Selkirk cleaning company RP Adam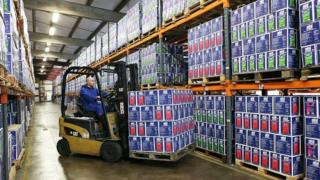 A 126-year-old Borders cleaning and disinfectant business has been sold.
American hygiene services firm Ecolab announced the acquisition of Selkirk-based RP Adam, part of the Arpal Group.
The Scots firm employs 85 factory and field personnel in the UK with a further 46 employees in Dubai.
Ecolab said the deal, for an undisclosed sum, would let it benefit from RP Adam's strengths in those areas while the Arpal Group could exploit the "global reach" of the American firm.
A statement said operations would continue to focus on delivering value through "unmatched service levels and technical excellence".
"Other than the change of ownership, Arpal Group will continue to work with suppliers, customers and distributors as it did before the acquisition," it said.