Revised Galloway holiday complex seeks approval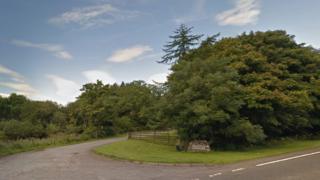 Revised plans for a major holiday complex on farmland in Galloway are being recommended for approval.
The proposed project involves the development of 444 holiday lodges along with a shop, café and leisure facilities.
Initial plans to create the holiday park at Barncrosh Farm secured consent in September 2014.
Amended proposals have now been tabled for consideration by Dumfries and Galloway Council's planning committee.
The application seeks permission to change the previously agreed layout of holiday lodges on the site.
The revised plans also include a new four-phase development programme for the complex.
The farmland site, which sits just off the A75 west of Castle Douglas, is already home to an established self-catering tourist business which offers 16 lets.
The new holiday park application is earmarked for approval - subject to conditions.