Borders mobile bank changes come under fire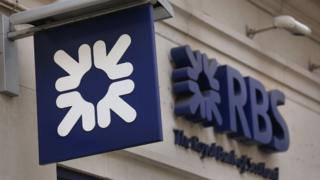 An MP has criticised planned changes to a mobile bank timetable across the Scottish Borders.
John Lamont said the Royal Bank of Scotland had promised more visits after the closure of a number of branches in the region.
However, he said the alterations to services at the end of April would do the "exact opposite".
RBS said it regularly reviewed its routes based on customer usage to get the right stops in the right locations.
The Berwickshire, Roxburgh and Selkirk MP said he was "incredibly angry" about the plans.
He said Coldstream, Paxton, Allanton, Foulden, Leitholm, Swinton, Lauder, St Boswells, Chirnside and Ayton would no longer receive visits.
Greenlaw, Newtown St Boswells and Earlston will go from two visits a week to one.
The timetable also shows the level of service being provided in towns where the branch is earmarked for closure.
'Nearly useless'
Mr Lamont said: "Despite being repeatedly told by RBS bosses at the Scottish Affairs Committee and at other meetings that mobile banking services would be increased, the bank has done the exact opposite.
"A huge number of communities across the Borders are set to lose the only access they have to face-to-face banking, on top of the closure of their nearest branch.
"This new timetable is completely ill-judged."
He said a 20-minute stop once a week at Greenlaw was "so short it is nearly useless".
"It is also hugely disappointing to see that mobile services are already being announced for towns where the campaign to save the local branch is still going on," he said.
In a statement, RBS said it based its decisions on demand.
It said that, on average, two customers per week were using the mobile branch during stops in the communities where the service was being withdrawn but they had relocated the stops to other nearby towns.
The company added that it would continue to engage with customers affected to ensure they were fully aware of all the different ways they could continue to bank with RBS.