DG One centre repairs bill set to exceed original building cost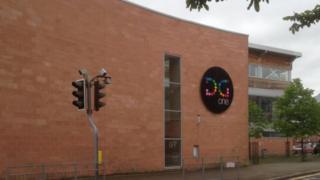 Figures have shown that repair costs at a Dumfries leisure centre will exceed the original construction bill.
The council-run DG One cost £17m when it opened in 2008 but was beset by a string of structural problems.
It shut for good in 2014 and about £9.5m has been spent on repairs in the past two years.
Dumfries and Galloway Council's capital investment strategy shows that a further £9.8m is earmarked for the project over the next two years.
The local authority agreed a compensation package with the original contractor, Keir, to cover what was then estimated as a £10m repairs programme.
However, it emerged last year that costs would rise after previously undiscovered problems emerged.
The findings of an independent inquiry into the leadership and management of the DG One building project are expected to be reported later this year.