South of Scotland economic partnership input sought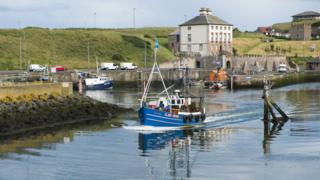 The public is being asked to "shape the detail" of a new agency to revive the economy of the Scottish Borders and Dumfries and Galloway.
The South of Scotland Economic Partnership (SOSEP) was officially launched earlier this year.
It has been backed by £10m from the Scottish government and paves the way for a dedicated enterprise agency.
A consultation on the shape of the partnership is now under way and will run until 7 June.
Economy Secretary Keith Brown said: "The consultation will ask the people, businesses and the voluntary sector across the south of Scotland what would make this agency work for them.
"We have set out our overarching vision for the agency that drives inclusive growth across the area.
"We now want people to help shape the detail of the activity the agency can take forward to deliver those aims."
Responses to the consultation will help inform the legislation to establish the agency and help shape its structure.
A report summarising the outcome of the consultation will be published in July.
Professor Russel Griggs, who chairs the SOSEP, added: "We are ambitious for the south of Scotland.
"The Scottish government has made a positive commitment to the area and today's consultation launch takes us a step closer to the agency we need.
"We want to make sure that people across the south of Scotland take this opportunity to shape their future."