Student admits rugby world cup ticket scam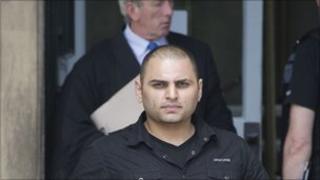 A business student from Glasgow has been ordered to carry out community service for selling non-existent rugby tickets.
Shabbaz Hamayun, 27, advertised tickets for the World Cup final between England and South Africa in 2007 on classified advertsing website Gumtree.
He then sent empty envelopes to the two English fans and tried to blame Royal Mail staff for stealing the tickets.
Hamayun was sentenced to 240 hours community service.
Perth Sheriff Court heard the Paisley University student had paid back almost all of the £2,400 he took from English rugby supporters.
He was ordered to pay back the outstanding £400.