Facebook page for historic genius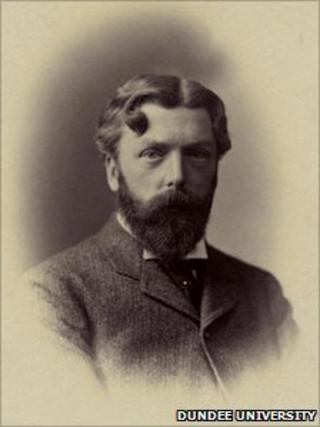 A Scottish polymath who influenced the worlds of maths, science and the arts has been signed up to Facebook - 60 years after his death.
The web tribute to Professor Sir D'Arcy Wentworth Thompson is part of a series of events at Dundee University to mark the 150 years since his birth.
The professor wrote his most famous work, "On Growth and Form", while at the then University College Dundee.
His research continues to influence scientists today, the university said.
Matthew Jarron, the university's curator of museum services who set up the Facebook tribute, said Sir D'Arcy had produced pioneering work in many genres.
"Most of his reputation rests on his book 'On Growth and Form' which he wrote while in Dundee. It was the first book that tried to apply the laws of maths to the development of organisms," he said.
"It was quite controversial at the time as it contradicted Darwin."
'Great literature'
Mr Jarron said Sir D'Arcy had founded a whole genre of science and that his mathematical models were still seen as important now.
The professor was born in Edinburgh in 1860 and influenced artists and writers as much as biologists and mathematicians.
"His book was seen not just a great work of science, but also a great work of literature," Mr Jarron said.
Many artists, including sculptors Henry Moor and Barbara Hepworth were inspired by the book.
In the 1930s, Sir D'Arcy was a diplomat and advisor to the Fisheries board and was the first person to consider fish quotas as a way to balance fisherman's livelihoods with fish stocks.
A series of events marking his life will be held at the universities of Dundee and St Andrews, where the professor also spent some years.
Mr Jarron said: "Richard Dawkins recently described D'Arcy Thompson as 'surely one of the most erudite scientists ever', and his pioneering work is recognised across the scientific community."
And the curator said he was sure Sir D'Arcy would enjoy being on Facebook.
"He was a great communicator so probably Facebook would have been ideal for him," he said.