Absconder left Castle Huntly prison to 'escape drugs'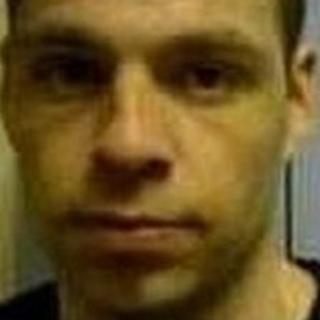 A violent offender walked out of an open prison to escape the alcohol and drugs that were "freely available" in the jail, a court has heard.
Ian McDonald went missing for three weeks after absconding from Castle Huntly, near Dundee, last month.
His solicitor said McDonald had long-term problems with alcohol and felt under "significant pressure" dealing with its availability at the prison.
McDonald admitted attempting to defeat the ends of justice by absconding.
The 28-year-old is serving a four year sentence after being convicted in 2009 of assault to severe injury. McDonald was initially at HMP Glenochil before being moved to Castle Huntly.
Perth Sheriff Court was told that he packed his belongings into a bag and walked out the front door on 15 December. He was filmed leaving on CCTV but no member of staff challenged him.
McDonald, from Paisley, had asked staff to transfer him to a stricter regime at another jail because he feared he would succumb to temptation at Castle Huntly.
He spent more than three weeks on the run, first in England, before eventually being found hiding at his mother's home in Glasgow on Thursday.
Fiscal depute Stuart Richardson told the court: "He arrived at Castle Huntly on 7 December this year from closed conditions. He was last seen about 6pm on Wednesday 15 December.
"He was discovered missing at about 9pm. Examination of his cell revealed a lot of belongings had gone at the same time he had."
Solicitor John McLaughlin, defending, said: "He was doing well in closed prison conditions. When he was transferred to the open prison estate he found it very difficult indeed.
"His long-term problem relates to alcohol consumption, and it is fair to say that at Castle Huntly he found both alcohol and drugs freely available.
Extended sentence
"He felt under significant pressure trying to deal with the availability of both drink and drugs. He went to the personnel officer and stated his wish to move to Noranside, as he thought it might be stricter."
Mr McLaughlin told the court that McDonald felt his plea to be moved was falling on deaf ears.
"There seemed to be little progress and his real concern was that he was going to get himself into trouble with alcohol and the like. He accepts he will now go back to closed conditions."
Sheriff Paul Arthurson told McDonald that because he was serving an extended sentence, there was little he could do, other than leave the Scottish Prison Service to impose internal sanctions.
He imposed a six-month prison sentence upon him, to run concurrently to the sentence he is already serving.