Rape victim recorded confession on secret tape recorder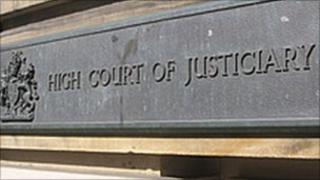 A rape trial has heard how a woman recorded her attacker making a confession with a hidden tape recorder.
The court heard Ian Donaldson, 51, told the woman: "I'm a bam", when she demanded to know why he had forced himself on her after giving her pills.
The tape was played to a jury who found Donaldson, of Dundee, guilty of raping two women in separate incidents in Dundee almost a decade apart.
Judge John Morris jailed him for seven years at the High Court in Edinburgh.
An earlier trial in Dundee heard how Donaldson's first victim in 1997 had spent a night drinking before falling asleep. She was unable to resist as Donaldson pulled her trousers off.
Ignored protests
Some time during 2005 or early 2006, Donaldson, of Tweed Crescent, struck again.
The second woman described how she had been sleeping on a sofa in Donaldson's mother's house.
She said Donaldson had given her diazepam, telling her it would calm her down.
But after falling asleep, she woke to find him pulling at her clothes. She said that he ignored her protests and made abusive remarks as he forced himself on her.
The woman said she eventually decided to confront Donaldson and went to his home after secretly concealing a tape recorder.
"I said that to move forward I had to know why he had sex with me against my will," she told the jury.
"He said: 'Because I'm a bam and because of the drink.'"