Anger over Scottish print workers royal wedding snub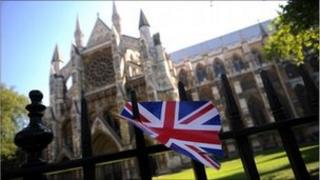 A union has hit out at a printing firm for giving its English workers the day off for the royal wedding but not its Scottish staff.
The GMB said Wolverhampton-based staff belonging to the Flint Group would be given a day's paid leave on Friday.
However, staff at the company's Dundee plant will have to work as normal.
Flint Group denied the issue was as "clear cut" as the union described and insisted it was "honouring all contractual arrangements" with staff.
Workers are only automatically entitled to a holiday on Friday if their employment contract states they should be given bank holidays off.
But contracts that specifically say employees are entitled to "28 days" holiday per year - the legal minimum under the working time directive - do not automatically entitle staff to the extra day.
Despite the difference, many employers have decided to allow staff an extra day's paid leave.
'Full agreement'
In a statement, the company said: "Flint Group negotiated all holiday entitlements at the beginning of this year in full agreement with the union representatives at its Dundee facility.
"All contractual holiday arrangements are inclusive of statutory holidays in order to cover the patterns of shift work required to run an important factory, supplying printing products around the world."
The GMB said the decision by Flint Group to make its Dundee staff work on the day of the royal wedding, when its English staff were being given a holiday, was "unfair".
John Moist, who represents manufacturing workers for the union in Scotland, said "The UK government declared Friday 29 April as a public holiday but this means precisely nothing in many workplaces."
He added: "GMB has members in Dundee required to come into work while their colleagues in Wolverhampton working for the same employer, the Flint group, get the day off with pay.
"All this is utterly unfair and not acceptable.
"The same thing will happen again for the Queens Jubilee next year unless the UK government takes action to properly legislate for universal public holidays across Britain for special occasions."