Crieff park Sainsbury's supermarket plans rejected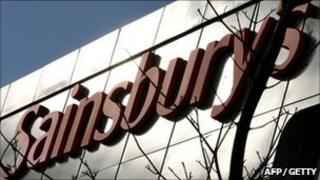 Plans for a new supermarket to be built on a town park are in jeopardy following a court ruling.
Outline planning permission had been granted for a Sainsbury's store in the Market Park area of Crieff following a public inquiry in 2006.
But the plan was opposed by Perth and Kinross Council, which is renting the land for use as a park.
Owners Crieff Highland Gathering Ltd attempted to terminate the lease, but a judge has now rejected that bid.
At the Court of Session, Lord Pentland said it was clear that the background to the dispute lay in the parties' "conflicting views" over what should happen to the land.
"The pursuer's position has for some years been that the subjects should be sold for development as the site for a Sainsbury's supermarket," he said.
"The defender [Perth and Kinross Council], on the other hand, considers that the Market Park should be retained for use as public open space."
The judge said the council accepted that the town needed a new supermarket, but preferred a different site.
He concluded that the authority was not in material breach of its contract, as claimed by Crieff Highland Gathering. There is still 30 years to run on the lease.