Go-ahead for new Rewind Festival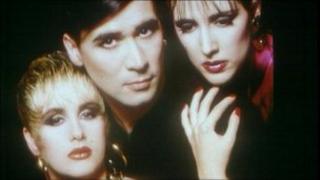 A 1980s-inspired music festival is set to take place in Perthshire after being given the go-ahead by Perth and Kinross Council.
The Rewind Festival will feature acts including the Human League, Rick Astley and Billy Ocean.
The decision comes after initial concerns over the festival were expressed by Tayside Police.
About 20,000 are expected to attend the event, which will be staged at Scone Palace from 29-31 July.
Also performing at the festival will be Tony Hadley, Kim Wilde, Heaven 17 and Nik Kershaw as well as Scots acts Hue and Cry and The Bluebells.
A meeting of Perth and Kinross licensing committee in April heard how NHS Tayside, Tayside Police, the Scottish Ambulance Service and local council officials all had concerns about the planning and management of the event.
But the committee's convener, Councillor Peter Mulheron, said significant progress had been made since then.
He added: "I'm delighted to say we've had very positive comments from all agencies involved."
David Heartfield, of organiser the Rival Organisation, said: "We're delighted and very grateful to all the people who have worked hard to ensure this will be a successful festival.
"These things are always a work in progress and any festival takes a lot of working out but I was never in any doubt about a successful outcome."
Mr Heartfield said that more than half the tickets for the festival had already been sold.
The festival was originally launched at Henley-on-Thames in 2009.