Cecil Beaton photos of Queen to be exhibited in Dundee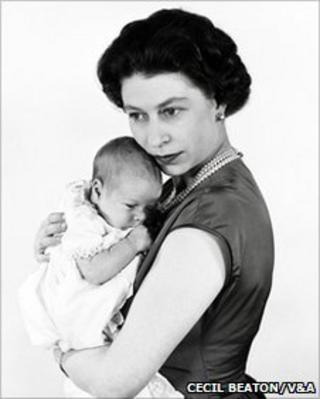 An exhibition of photographs of the Queen is to go on show in Dundee in the build up to the opening of the city's V&A museum.
The McManus gallery will host the pictures by Cecil Beaton as part of a programme of events running up to 2014.
The exhibition will mark the Queen's 2012 diamond jubilee and contains highlights of the V&A's archive of Beaton's royal photography.
About 60 pictures show Elizabeth II as a princess, monarch and mother.
The show will run from 30 September to 8 January. After appearing at The McManus, it will move on to the V&A in London as well as other UK cities.
Dundee councillor Bob Duncan said: "People of Dundee and further afield are excited at the prospect of the V&A at Dundee, and this exhibition shows how the partnership is already delivering benefits."
The free show follows how Beaton's representation of the Royal Family changed and examines the photographer's methods and styles.
The Queen was a teenage princess when she first posed for him in 1942. He took wartime photographs of Princess Elizabeth with her family, attended her coronation, shot images of her with her young children and took official portraits.
Film and radio footage will also be on show, along with a section of the exhibition featuring portraits of Beaton himself by his contemporaries.
Culture Secretary Fiona Hyslop said: "Part of the £5m of government funding that I announced in January included support for the pre-opening programme of exhibitions that will begin with this outstanding selection of Cecil Beaton's royal photography."