Dundee United footballer assault charge dropped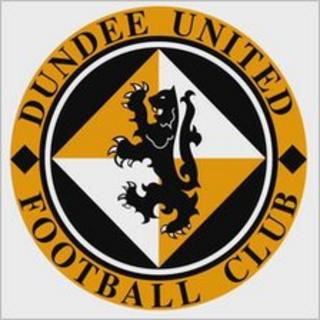 Assault charges against a Dundee United player following an alleged brawl in Glasgow have been dropped.
Scott Allan, 19, had been charged with assault to severe injury and danger of life after an incident involving fellow team mates in November 2010.
But the Crown Office said the case against him had been dropped because of "insufficient evidence".
Midfielder Danny Swanson became unconscious during the incident and the club's Barry Douglas was also injured.
A Crown Office spokeswoman said: "As with any case, the Crown has an ongoing duty to keep cases under review.
"Following full and careful consideration of all of the facts and circumstances in the case, including the available evidence, Crown Counsel decided there should be no further proceedings against Scott Allan on the basis of insufficient evidence.
"The case against Scott Allan is now closed."
Two other men, former United youth player Matthew Flynn, 22, and John Friel, 22, both from Glasgow, were arrested in relation to the same incident.
They appeared in court on petition on November 4, facing charges alleging assaults on United players Danny Swanson and Barry Douglas and another man.
They appeared again at a preliminary diet on Wednesday and will stand trial on 11 July.
Dundee United player David Goodwillie, who is currently being linked with a £2m switch to Rangers, is to appear at Glasgow Sheriff Court next Thursday for a pleading diet on summary complaint in connection with the alleged incident.