Drug dealers ordered to hand over cash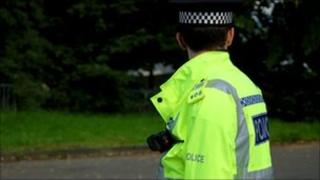 A court has ordered two drug dealers to hand over almost £25,000, following the conviction of both men in January.
Wahid Khan, from Airdrie, and Vincent Brazil, from Manchester, were linked to 10kg of cannabis and cash found in a hotel room at Bowtrees, near Airth.
Falkirk Sheriff Court ordered that the men pay £24,727.81 under the Proceeds of Crime Act.
Khan, 39, and Brazil, 59, were both in court. Neither of them opposed the decision.
The court heard that the cannabis and cash, totalling £22,570, had been hidden underneath bedside drawers in the hotel room, but were discovered by cleaners.
Community benefit
Following a tip-off, a surveillance operation led to the arrest of Khan. Packaging around the money was also linked to a shop in Alloa, Clackmannanshire, where Khan worked.
Brazil was arrested in Fife the following day.
The men have been pursued by the civil recovery unit since their conviction on 6 January at the High Court in Glasgow.
Unit head Ruaraidh Macniven said: "Excellent work by Central Scotland Police means that this substantial sum of cash will be now put to good use in our communities rather than used to fund illegal activities.
"The civil recovery unit will continue to work with the police to use civil proceedings to disrupt crime and to make Scotland a hostile environment for criminals."
The defenders have the right to appeal the decision within 30 days, the Crown Office said.