Tayside Police strip search officers criticised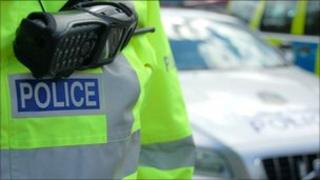 Officers at Tayside Police have been criticised for carrying out an unauthorised strip search of a woman.
The woman had gone voluntarily to a police station after the car she was travelling in was stopped by officers.
But the Police Complaints Commissioner (PCC) said the force was unable to provide any records of the search - or its authorisation by a supervisor.
The watchdog said it now expected Tayside Police to make a "full apology" to the woman.
Officers stopped the car in November 2008 because they suspected the driver and the woman - a passenger in the vehicle - had been drinking or taking drugs.
'Misleading information'
The woman refused consent to a "roadside pat-down" by the two male officers, but agreed to go to a local police station to be searched.
She was taken to a cell and strip-searched by two female officers after arriving at the station.
In a statement, the PCC said: "At the station she claims that she was subjected to a strip search and complained that officers had misled her about the search and abused their powers.
"The force was unable to provide the commissioner with any records of the search having taken place or of it having been authorised by a supervisor, despite its own guidance requiring that a record is kept of all strip or full searches.
"For that reason, the commissioner found that the force had breached its own standard operating procedures in relation to strip-searches and had provided misleading information to the woman in its response to her complaint."
Apology letter
The woman also complained to the PCC that one of the officers who took her to the station said: "Sorry it's taken so long, but it takes two female officers to do this. If I had a wig I could have done it."
Tayside Police have now been told by the commission to remind custody staff that records should be kept of all searches.
Police Complaints Commissioner for Scotland John McNeill said: "I am concerned about the guidance provided to officers in respect of strip searches within Tayside Police.
"I am recommending that they examine their Prisoner Care Manual with a view to bringing it into line with the Acpos guidance which supports the position that strip searching is discretionary rather than mandatory and based on what is required in an individual case."
A spokesman for Tayside Police said the findings of the PCC would be considered and "appropriate" action taken.
"This will include a letter of apology to the complainer," he said.