Dundee postman suspended over missing mail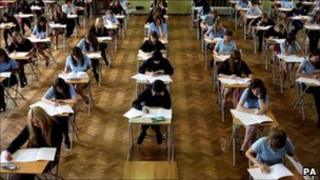 Royal Mail bosses in Dundee have suspended a postman after several items of mail - including exam results - went missing.
The post should have been delivered to homes in Broughty Ferry on Thursday, the day thousands of teenagers in Scotland were waiting for results.
It is understood some pupils had to call their school to find out how they had done in their exams.
Four items of post are thought to have gone missing, Royal Mail confirmed.
A Royal Mail spokeswoman said: "An employee from Dundee East Delivery Office has been suspended as part of an ongoing investigation into the non-delivery of mail and a small number of exam results.
"The safety and security of mail is of the utmost importance to Royal Mail and it is a criminal offence to tamper with or delay the delivery of mail.
"Anyone caught doing so will face serious disciplinary measures. We would like to apologise to those customers who have been caused any distress or inconvenience."