Strone of Cally Primary School faces closure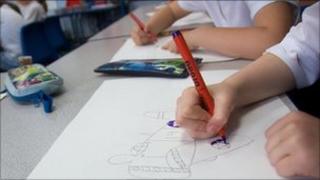 Education officials have recommended the permanent closure of a Perthshire primary school that has had no pupils for more than a year.
Strone of Cally Primary, near Blairgowrie, was mothballed in August 2010. Pupils now attend Kirkmichael Primary School, eight miles away.
Perth and Kinross Council said officials were recommending the closure after a formal consultation.
The proposals will now be considered by councillors.
They will be referred to the Scottish government for final approval.
The council said that responses received during the consultation, held early in 2011, showed support for the closure of the school.
Rural schools probe
A decision on two other mothballed primary schools - Straloch and Struan - is likely to be deferred, following a request by the Scottish education secretary in June for a one-year moratorium on rural school closures.
The future of a fourth school being considered by Perth and Kinross officials, Logiealmond Primary, has been assured by a rise in pupil numbers - though the council said the situation would be monitored.
The council's lifelong learning convener, Liz Grant, said: "We are looking to move ahead with closure at Strone of Cally, and maintain the status quo at present for Logiealmond in the light of the increased school roll.
"Regarding Straloch and Struan Primary Schools, we will await the national commission's findings on rural education delivery with interest before any further steps are taken towards formal consultation."