Posthumous award bid for SAS veteran John McAleese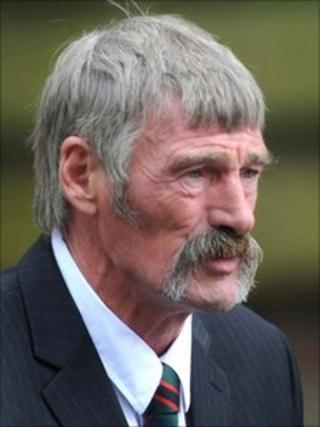 SAS veteran John McAleese, who took part in the raid ending the Iranian embassy siege in 1980, could be given a posthumous freedom of Falkirk.
McAleese, who died in his early 60s in Greece last month, helped rescue 24 hostages from gunmen who took over the building in London.
Falkirk Provost Pat Reid told BBC Scotland: "The process of giving him the recognition is now set into motion.
"This is to express the appreciation of the people of Falkirk for his courage."
A motion seeking approval for McAleese to become a freeman will be put to Falkirk Council in October.
McAleese came from Laurieston in Falkirk, and after retiring he presented the BBC programme SAS: Are You Tough Enough?
His son, Sergeant Paul McAleese, 29, was killed by a roadside bomb in Afghanistan in 2009 as he went to help a fatally injured colleague.