Bereaved parents die of 'broken heart'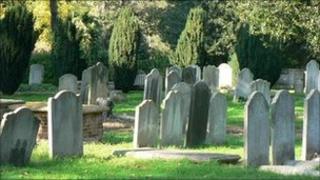 Parents who lose a baby before its first birthday are more likely to die early themselves, according to a study.
Researchers at York and Stirling universities said bereaved parents were up to four times more likely to die in the decade following the child's death.
Previous studies have suggested there is a similar effect after the death of a spouse - often referred to as dying of a "broken heart".
The impact of losing a child has not been analysed to the same extent.
This research, published in BMJ Supportive and Palliative Care, is the first to look at the effect on UK parents.
Its authors have said their findings are of "major concern" and have called for more research.
Stillbirths
The study was not large enough to analyse how many of the deaths were due to suicide or other causes such as stress.
"The stress of bereavement may involve significant physiological effects - for example suppressing the immune system thereby increasing one's propensity to disease," the report said.
Another theory is that stillbirths and infant deaths may be more common in parents who have poor health.
Although the risk of premature death lessened over time, the researchers found that it was particularly pronounced in mothers, who continued to be 1.2 times more likely to die 30 years after the death of a baby.