Sainsbury's revises Perth store plans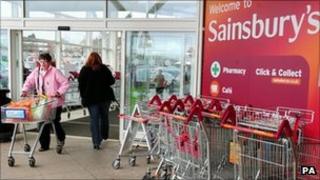 Supermarket giant Sainsbury's has unveiled revised plans for its proposed new store in Perth.
The changes follow comments received after the planning application for the Crieff Road development was submitted in June.
Sainsbury's said it had now completed a "detailed assessment" on the new store's impact on traffic in the area.
The company first announced plans to build on the former United Auctions livestock market site in August 2009.
Proposals submitted to Perth and Kinross Council include a 65,000 sq ft retail space with in-store cafe, large car park and a petrol station.
Sainsbury's said the new store would create up to 450 full and part-time jobs for the Perth area.
Other changes to the original application include more landscaping around the north and west edge of the site.
A spokesman for the company, which has set up a website about the plans, said: "Sainsbury's is looking forward to engaging with the community to ensure we have fully taken into consideration what the people of Perth want from their store."