Assault teacher faces charges at GTC hearing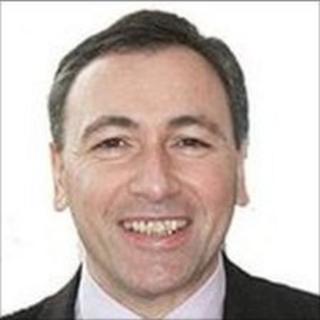 A former teacher who was convicted of assaulting two pupils has appeared before a disciplinary hearing by the General Teaching Council of Scotland.
Mike Barile, 54, from Dundee, faces 10 charges of aggressive and threatening behaviour towards pupils and staff.
He was sacked from his job after his conviction in 2008 and quit teaching two years ago.
The hearing relates to incidents before his court case. If he loses he faces being struck off the GTC's register.
The former maths teacher was found guilty at Dundee Sheriff Court in December 2008 of assaulting two teenage pupils but the sheriff admonished him, finding he suffered "extreme abuse".
Mr Barile asked appeal judges to overturn his conviction.
They failed to do so but agreed with the sheriff and said he had faced "extreme provocation" from pupils.
At the beginning of the latest GTC hearing in Edinburgh a pupil claimed Mr Barile grabbed him from behind by the hair.
Another claimed the teacher pushed him against a wall.
Mr Barile said he was concerned for pupils' welfare and was trying to prevent one leaving the room.
The hearing is expected to conclude in November.