Bat Conservation Trust in Scotland seeks new carers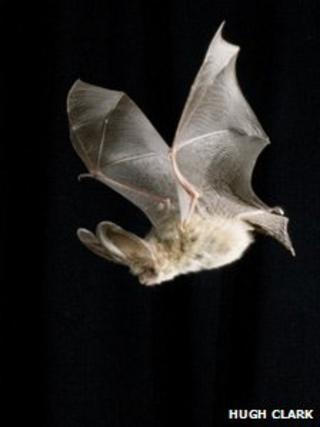 New volunteers have been sought by the Bat Conservation Trust (BCT) to take up training in how to care for injured and grounded bats.
A workshop on bat care will be offered at the Scottish Bat Workers Conference at Stirling University on 12 November.
Scottish BCT officer Anne Youngman said she hoped new volunteers would have the training they needed in time to deal with any casualties next year.
Bad summers have been blamed for rising numbers of stricken young bats.
In August, Ms Youngman said rain and cool temperatures were suspected to be the cause of bat deaths in a part of Scotland earlier this year.
Eight juveniles were found dead at a large roost site at Doune, near Stirling.
Ms Youngman said to find so many dead was unusual.
She added that there had been some good news stories where starving young bats had been rescued and nursed back to health on a diet of meal worms.
November's conference will also include a workshop on identifying bats from their droppings.
Ahead of the event, the BCT has launched a fundraising effort selling Halloween party packs, which include costume suggestions and bat-themed games.