Clackmannanshire Council prepares for harsh winter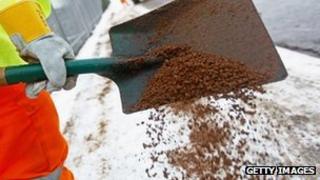 A local authority has invested in three "long range" gritters following the last two harsh winters.
Clackmannanshire Council said the new vehicles could go 14km between refills, compared with the 3km that the older models managed.
The "top of the range" spreaders are designed to salt pavements and car parks.
Some forecasters have warned that another exceptionally cold winter is on the way.
Kenny Earle, from Clackmannanshire Council, said: "The council has extensive plans in place to cope with a tough winter and has already ordered 4,500 tonnes of salt and I would encourage every individual resident and business in Clackmannanshire to do the same - get ready for winter."