Robertson's House Furnishers store to close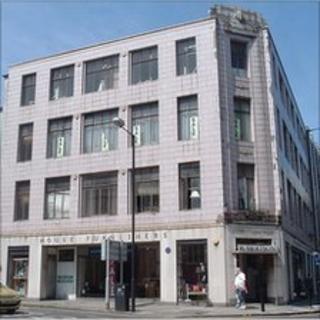 A 130-year-old Dundee furnishing company is to close with the loss of 16 jobs.
Liquidators appointed to wind down Robertson's House Furnishers said the firm was not able to trade profitably.
The company, which stocked contemporary and traditional furniture, has seen business declining over several years.
Robertson's landmark store on Barrack Street in Dundee will remain open for a short period so as much stock as possible can be sold.
Ken Pattullo, from liquidators Begbies Traynor, said: "The demise of a once thriving family firm is sad, and particularly when it involves the loss of this many jobs.
"However, the business is simply not able to trade profitably, and will have to close once we have sold the remaining stock in a clearance sale."
Mr Pattullo said staff had been informed of the situation. The Barrack Street store will open as usual for at least the next week.
The remaining stock, including sofas, chairs, beds and dining furniture, will be sold off at reduced prices to recover funds for the company's creditors.
A spokesman for Begbies Traynor added: "There are hundreds of items to be sold and we have decided to sell the items to the public, and we expect in the current economy there will be significant demand for the type of traditional furniture that will be discounted."