Dundee attack Rottweilers 'escaped' from garden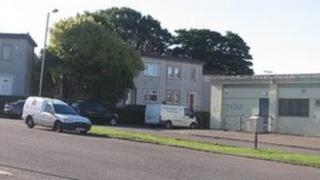 A woman accused of being in charge of three dogs that mauled a 10-year-old girl claimed she had no idea they were in her house, a court has heard.
Sarah Kerr told police her ex-partner Derek Adam habitually "dumped" the Rottweilers in her back garden after they separated.
Three dogs attacked the girl in a Dundee street in August 2010.
Ms Kerr, 34 and Derek Adam, 39, deny owning and being in charge of the Rottweilers.
Dundee Sheriff Court heard Ms Kerr told police officers she had heard footsteps early in the morning of 29 August and assumed it was Mr Adam walking outside.
But she said she had no idea he had left the rottweilers - two adults, Fat Boy and Pretty Girl, and puppy Rocky - in her garden.
Ms Kerr told PC Barry Gall the Rottweilers had then escaped - but claimed she did not even know they had attacked a girl until much later in the day.
However, a witness told the trial he had seen Ms Kerr moments after the attack and told the 34-year-old the dogs had "attacked a bairn".
Padlocked gate
PC Gall told the court he had interviewed Kerr the day after the alleged attack at her home in Dundee's Linton Street.
The jury heard he had asked her: "Is it fair to say you knew they were here and that you were responsible for looking after them in Derek's absence?"
She replied: "No. He just dumps them whether I want them or not."
Ms Kerr told the officer the dogs had escaped out of a normally padlocked side gate which only Mr Adam knew the combination for.
After she was charged with an offence under the Dangerous Dogs Act, Ms Kerr said: "I didn't know they were here."
Earlier, Malcolm Fraser, 36, told how he had left his house in Dryburgh Street - where the alleged attack happened - after hearing a noise.
He went looking for the dogs - and ran into a woman he identified as Ms Kerr in nearby Etrick Crescent.
He said: "I asked her if she was looking for dogs and she said 'yes, Rottweilers'.
"I told her Rottweilers had just attacked a bairn in Dryburgh Street."
The 10-year-old suffered a broken jaw, gaping wounds on her legs and multiple bite marks in the attack.
Ms Kerr, whose address was given as care of Muir, Myles and Laverty solicitors in Dundee, denies being in charge of the dogs whereby they were dangerously out of control in Linton Street, Dundee, on 29 August last year.
It is alleged the dogs attacked another dog - before repeatedly biting and mauling the girl to her severe injury, impairment and permanent disfigurement in the city's Dryburgh Street.
Mr Adam, from Dundee, denies being the owner of the dog which attacked the girl.
He further denies failing to comply with an order made at Dundee's Justice of the Peace court on 3 March last year to keep two of the dogs under proper control.
The trial, before Sheriff Richard Davidson and a jury, continues.