Dundee Rottweiler attack woman 'lied for ex-partner'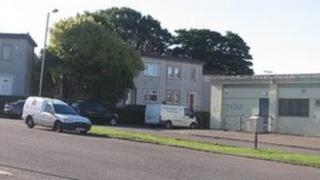 A woman accused of being in charge of three Rottweilers who savaged a 10-year-old girl has admitted she lied to police over the attack.
Sarah Kerr said she was "expected to take the blame" for her ex-partner Derek Adam after the dogs mauled the schoolgirl in a Dundee Street.
The girl was left with a broken jaw, a gaping leg wound and multiple bite marks in the attack in August 2010.
Ms Kerr and Mr Adam both deny owning and being in charge of the Rottweilers.
Street search
The dogs - called Fat Boy, Pretty Girl and Rocky - pulled the girl from her bike and dragged her into the middle of the road before repeatedly biting her.
Ms Kerr, giving evidence in her defence on the fourth day of a trial at Dundee Sheriff Court, said Mr Adam, 39, wanted her to take responsibility because he had been in trouble over a previous biting incident.
The former Inland Revenue employee said: "He wanted me to say I knew the dogs were in the garden at the time.
"I didn't know the dogs were there until Sean Gaffney knocked on my door and said they were out and had attacked his dog."
Ms Kerr told the court that after the attack she had run from her home in her pyjamas to search for the animals.
'Two minds'
She found the two adult dogs outside a nearby care home and walked them back towards her house, where she came across Mr Adam driving his father's taxi.
She said the animals were bundled into the back and taken back to her home in Linton Street. The 34-year-old told the court she had spoken to Mr Adam by text and phone throughout the day.
"When I spoke to the police that was what I had to say at that point in time after I spoke to Derek Adam," Ms Kerr said.
"I wasn't happy about it and was in two minds."
Jim Laverty, defending Ms Kerr, said: "But later in your statement you said that you didn't know the dogs were there?"
She replied: "Yes."
Mr Laverty asked: "Your position is that he was effectively telling you what to say?"
"Yes," Ms Kerr answered.
Ms Kerr, whose address was given as care of Muir, Myles and Laverty solicitors in Dundee, denies being in charge of the dogs whereby they were dangerously out of control in Linton Street, Dundee, on 29 August 2010.
It is alleged the dogs attacked another dog - before repeatedly biting and mauling the girl to her severe injury, impairment and permanent disfigurement in the city's Dryburgh Street.
Mr Adam, from Dundee, denies being the owner of the dog which attacked the girl.
He further denies failing to comply with an order made at Dundee's Justice of the Peace court on 3 March 2010 to keep two of the dogs under proper control.
The trial, before Sheriff Richard Davidson and a jury, continues.