Angus lift manufacturer Ross and Bonnyman goes bust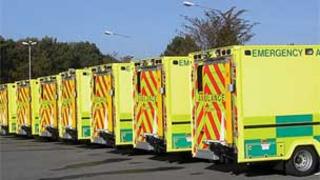 An Angus firm which specialises in supplying lifts for warehouses and commercial vehicles has gone into liquidation, with the loss of 80 jobs.
Ross and Bonnyman has operated in Forfar for almost 40 years.
It was one of the UK's leaders in the design and manufacture of lifting products such as yard lifts, mezzanine lifts and dock levellers.
Liquidator Ken Pattullo said it was "very sad" to see the end of such an established company.
Mr Pattullo, from Begbies Traynor, said he believed the company's problems stemmed from an inability to adjust its overheads following the sale of its commercial vehicles spare parts division.
He said Ross and Bonnyman had also seen a reduction in orders due to retail superstore and warehouse expansions being slower than anticipated and public sector spending cuts affecting the ambulance lifts part of the business.
The liquidators said they were hoping to be able to sell the assets of the business but the company could not continue to trade due to lack of cash flow.