PC hit car after driving at 149mph on motorway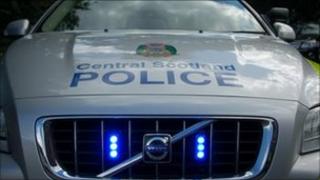 A police officer who crashed into another vehicle after travelling at speeds of nearly 150 mph has been found guilty of careless driving.
PC Jacob Marshall was driving a Central Scotland Police Volvo when he clipped a private car on the M9.
The 31-year-old officer was driving to deal with a diesel spill on the M80.
PC Marshall had originally faced a charge of dangerous driving, but was convicted of the lesser offence after a two-day trial.
Falkirk Sheriff Court hear the incident happened as an off-duty taxi driver pulled out to allow other traffic from the M876 to merge onto the M9 from a slip road.
The court saw a video of the police car reaching speeds of 149mph on the way to the spill.
Sheriff William Gallacher said he could not understand why the experienced officer had not slowed down "even a bit" as he approached the busy junction.
Sentence was deferred for a fortnight for the defence to consider what points to put forward in mitigation.