Salmon hope for River Tay water project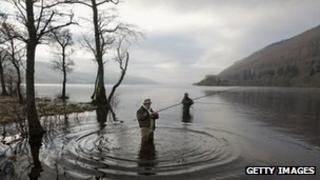 Scottish Water is to spend £400,000 on improving the water quality of the River Tay in Perthshire.
The money will be used to upgrade waste water treatment works at Dunkeld with new filters and pumps.
The company said the investment would benefit 1,200 local customers, as well as the thousands of tourists and anglers who used the river each year.
It is hoped that work on the treatment plant, due to be completed in late spring, will improve salmon stocks.
The River Tay carries the largest volume of freshwater in the UK, and is globally renowned for its salmon fishing.