Council home rent rise in Stirling agreed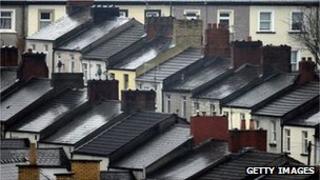 Council house rents in Stirling are to rise by 6.2% from April, pushing the average weekly rent to almost £60.
But the authority said it would be spending £15.9m on renovating existing council homes - and buying new ones.
The measures, part of the housing capital programme, were unanimously approved by Stirling councillors.
However, the council will have to meet for a second time over the revenue budget for 2012-13, which was not set after an amendment was voted down.
Of the £15.9m approved for housing, £4.5m will go towards new homes and £1.28m will be spent on upgrading central heating systems.
A further £650,000 will go on fitting renewable energy technology, such as solar panels, to council homes and £1m will be used to buy homes under a scheme designed to prevent homelessness.
Stirling Council's housing portfolio-holder Alasdair MacPherson said: "I am pleased that all political groups supported the proposals in the budget papers.
"The council has had overwhelming support from tenants for our plans to continue to invest in and make improvements to our council housing, invest in renewable technologies and the mortgage-to-rent scheme."
At the budget meeting on Thursday, Labour group councillors voted against their own amendment - along with Conservative councillors - after accusing the SNP minority administration of "stealing" their alternative budget.
The SNP group has now announced it wants to reconvene the council on Friday in attempt to break the deadlock of the budget.
By law, the council must set a budget by 11 March.