Woman killed after being hit by car named as Nicola Cross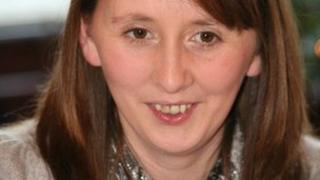 A 30-year-old woman who died after being hit by a car in Perth has been named by police.
Nicola Cross was walking along Jeanfield Road when she was struck by a car which had mounted the pavement.
The Perth woman died in hospital after sustaining serious head and chest injuries.
A red Toyota Corolla matching the description of the car involved was found elsewhere in Perth. An 81-year-old man is being questioned.
The incident happened at about 10:15 on Wednesday, near Jeanfield Road's junction with Cornhill Road and Burghmuir Road.
Tayside Police have appealed to witnesses to contact them.