Flu linked to deaths of five nursing home residents in Broughty Ferry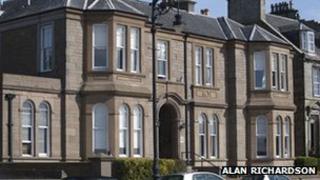 A flu virus has been identified as the likely cause of death in five residents at the same nursing home, health officials have confirmed.
NHS Tayside's health protection team is investigating an outbreak of Influenza A in the Orchar Nursing Home in Broughty Ferry in Dundee.
A man aged 74 and four women aged 81, 88, 90 and 91 died between last Sunday and Monday.
The deaths of the five residents were also being investigated by police.
An NHS spokeswoman said: "All appropriate infection control measures have been put in place in the care home and there is no increased risk to the wider public.
"Flu is usually a relatively mild infection but it can be a very serious illness among the elderly or those with chronic health problems, therefore people should be aware of the simple measures they can take to reduce the risk of infection."
On Saturday, a police spokesman said officers were investigating the full set of circumstances surrounding the deaths.