Co-op given the go ahead to buy David Sands convenience stores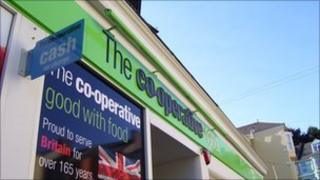 Regulators have approved the takeover of a company which runs a chain of convenience stores in Fife, Kinross and Perthshire.
The Office of Fair Trading has given the go ahead for the Co-op to buy 28 David Sands stores.
All 700 staff will transfer to the new owner.
The acquisition is part of the Co-op's plan to increase its number of stores by 300 across the UK within three years.
Management at David Sands said they hoped the new owners would continue the commitment to sourcing produce from local suppliers.
The Co-operative has 370 food stores in Scotland, which are serviced from a new distribution centre in Newhouse, near Glasgow.
It is the fourth largest food retailer in Scotland with an annual turnover of more than £1bn.