Man jailed for six months after falling asleep during break-in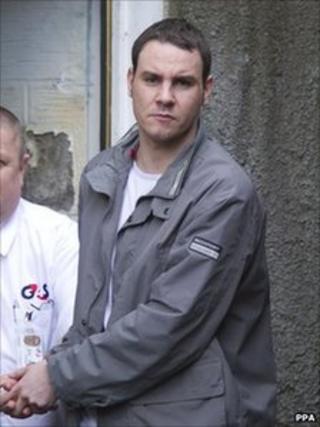 A court has been told how a man fell asleep after breaking into a couple's house.
A Perth couple walked into "a nightmare version of Goldilocks" when they came back and found a stranger's feet sticking out of their bed.
Mark McCole had dozed off after breaking into the Al-Hamdani's home to rob them of cash and jewellery.
After pleading guilty at Perth sheriff court, McCole was jailed for six months.
McCole's solicitor, Paul Ralph, described the event as "some form of nightmare version of the Goldilocks fairytale" and he told the court that his client had "no explanation and little recollection of events".
Mr Ralph added: "He had been drinking and taken illicit substances, cocaine and ecstasy."
The robber was woken when the homeowners screamed on seeing his feet poking out from under the duvet.
He immediately tried to flee their home but the householder tackled him, knocked him to the ground and sat on him until the police arrived.
Smell of drink
Earlier, fiscal depute Carol Whyte had told the court that McCole gained entry to the home by smashing a glass panel in their back door.
She said that Mrs Al-Hamdani had gone into the bedroom where she noticed a strong smell of alcohol.
Ms Whyte said: "She pulled back the covers and saw the accused and that caused her to scream.
"The accused jumped out of bed and staggered towards the kitchen. He was bleeding from his arm."
Sheriff Michael Fletcher told McCole: "My view is that someone who breaks into a private house almost inevitable gets a custodial sentence."
McCole, 24, and from Perth, admitted breaking into a house in Perth in October last year and stealing £48 and a teardrop necklace worth £10.