Man 'covered up brother's death'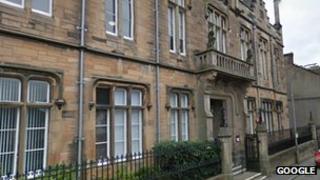 A man is to stand trial over claims he covered up his brother's death in order to claim nearly £40,000 in benefits.
Alistair Brown, 61, is accused of failing to notify Falkirk Council about his brother John's death.
He is then alleged to have withdrawn £38,237 from his 69-year-old brother's bank account between August 2007 and January 2011.
Mr Brown, from Falkirk, denies charges of fraud. A trial date has been set for 24 August.
He is also accused of lying to council workers and contractors who visited the property in Bridge Crescent in Denny, Stirlingshire, in February 2009 and January 2010.
The skeletal remains of Mr Brown's brother were discovered under a settee in his home by firefighters who had been called out to fix a burst pipe.
No notification
It is alleged that the 61-year-old pretended that John was still alive in order to keep the tenancy on the flat, where it is believed he had been caring for him.
He is also accused of failing to notify the proper authorities about the death, said to have happened around 1 August 2007, within the required time.
Mr Brown, of Falkirk, denies charges of fraud, and contravention of of the Births, Deaths and Marriages Act.
It is understood he was originally investigated over claims he had killed his brother after the remains were discovered at the property on 19 December 2010, but he is not accused of taking John's life.
Mr Brown's solicitor George Higgins asked the court for more time to prepare the case, due to difficulties in obtaining legal aid.
Sheriff David Mackie agreed and set a further first diet for 7 August, with the trial set to begin on 24 August.