Central Scotland Police welcome fall in crime figures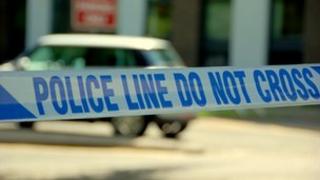 Crime in central Scotland has remained below the national average, according to figures published by Central Scotland Police.
Its annual report showed overall crime had fallen by 4% over the last 12 months, with falls in violent crime, dishonesty and anti-social behaviour.
The statistics also showed detection rates were above the national average at 56%.
The force's Chief Constable Derek Penman has welcomed the figures.
Over the last year police in the area recovered £4 million of illegal drugs and arrested 63 people who were involved in organised crime.
There was a fall in the number people being injured on central Scotland's roads, from 563 to 551.
Mr Penman claimed the figures had been achieved in what could be considered challenging circumstances.
He said: "The force has met a number of challenges across a wide range of issues including our preparation for reform of the police service, serious crime investigations and responding to severe weather.
"We have also seen a reduction in police staff numbers through early retirement and redundancies as the force and Joint Police Board worked together to reduce costs and deliver a sustainable budget."
He said the force had kept focused on providing quality community policing and ensuring communities stayed safe.
He added: "Our belief is simple, it is only through delivering quality services that we will build trust, confidence and satisfaction in our local policing."